InsureScan is bringing insurance into the 21st Century.
We build Patented, White-Labeled Solutions for Insurance.
Our goal is to focus on the needs of the Agent as well as the needs of the Insured. We do this using today's technology and yesterday's personalized service to give you the service you can expect only from InsureScan. We provide insured's a low-cost alternative to rising automobile insurance premiums. Our sales force of Professional Independent Insurance Agents is the most informative and cost-effective way of buying insurance.
What we can do for you
We put power back into the hands of the Agent.
An App built from an Agent's perspective.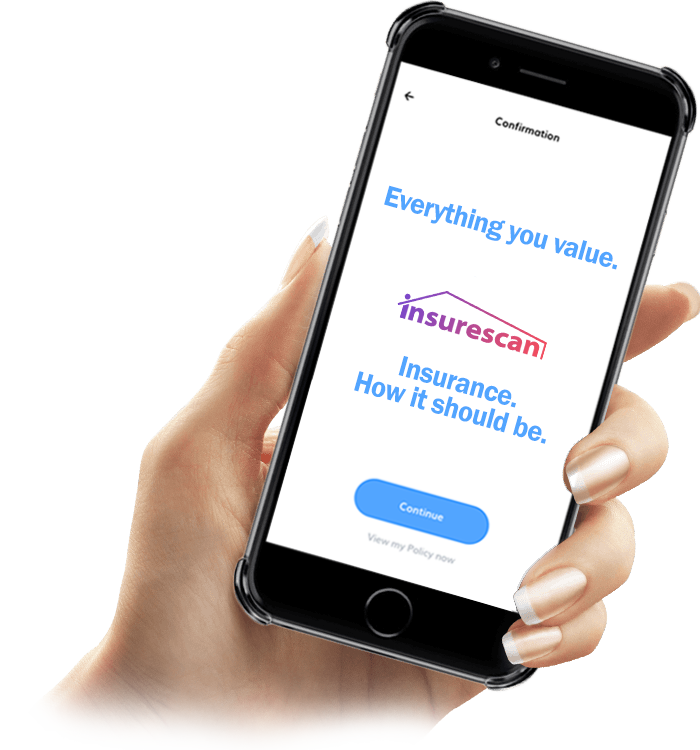 InsureScan is a smart phone insurance platform that streamlines and simplifies the buying, policy servicing and and claims submission process using patented* mobile technology.
After the sale, the app is provided to the Customers to create a stickier relationship.
InsureScan addresses the 3 key industry problems of consumer experience and engagement, premium leakage and a claims fraud.
Every transaction is geo-location, date and time stamped which helps to eliminate fraud.
Other features of the app - a Digital wallet contains a "garage" of vehicle details, insurance, inspection photos and maintenance and recall logs.
The app also enables the insured to accumulate safe driving points on automobile insurance policies to be exchanged for rewards.
Built for Consumers, Distributed by Agents.
How We Make Insurance Easy.
Simply scans your license, InsureScan does the rest.
Speed and efficiency is crucial during the quoting process. Technologically savvy Agents need lightning-fast responses to sell efficiently.
With information at a consumer's fingertips, loyalty is no longer a priority. Consumers want a great product at a great price AND the easiest Agents to do business with.
This is what InsureScan delivers to the Agent.
InsureScan offers consumer data from over 50 consent-compliant sources, which is curated with advanced analytics and machine learning to create entity profiles to provide more accurate rating.
This results in less questions asked at point-of-sale and faster quote conversion ratios.
Household
Policyholders manage their entire household.
Garage
Manage vehicles, never before has it been this easy.
Rewards
Earn points and get rewards for driving safely, and more.
Bilingual
Choose between english and spanish with a flick of a switch.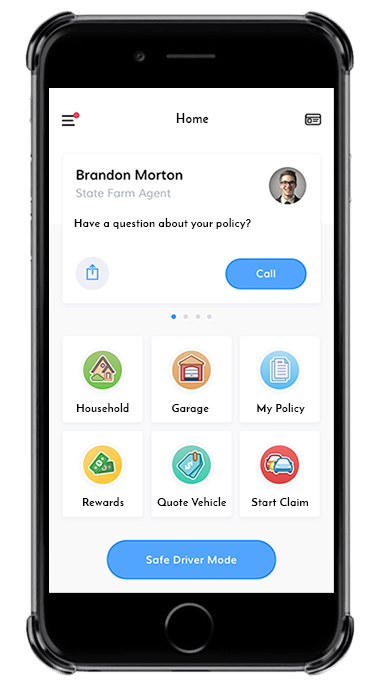 Quotes
Browse and compare quotes using the camera so there's no need to type.
My Policy
Simple explanations guide users through their policy with ease.
Claims
File claims quickly at the scene of the accident.
Chat Enabled
Live Chat with real people to help clients through each process.
Maintain and protect all of
your valuables in one place.
InsureScan focuses on being the one place to digitize all the valuables consumers own along with important records. InsureScan provides lightning fast insurance that is easy to understand, priced right, and easy to purchase.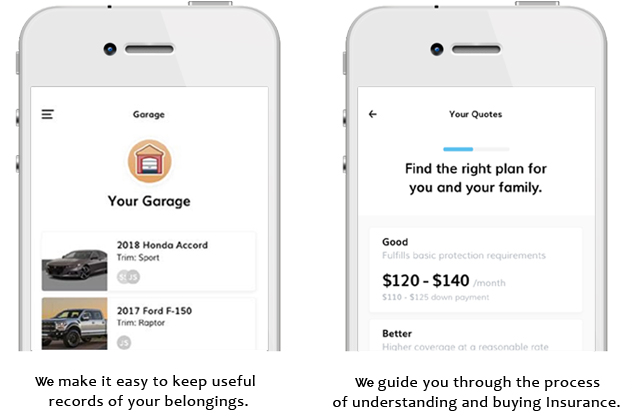 Streamline claims,
and earn while you learn.
Agents/Carriers are now able to offer a turn-key solution that even handles real-time digital submission of claims from the accident scene. Additionally customers can earn points by sharing the App with family and friends, providing Agents with self-propogating grow within their customer base. .
Next-Generation Features
Next-Generation Features
InsureScan is Constantly Evolving
Nothing else compares
to our Digital Garage.
Our platform allows for hyper-efficient features, like the Digital Garage, and our records storing feature. These types of next-gen features provide value outside of just Insurance, for the purpose of selling a vehicle, trading in a lease, or reminders of maintenance needed..
Enhanced claims features means much faster claims payouts and less fraud. More authentic and accurate claims submissions directly from the scene will lead to quicker resolution and payment, mitigating the likelihood of litigation and fraud.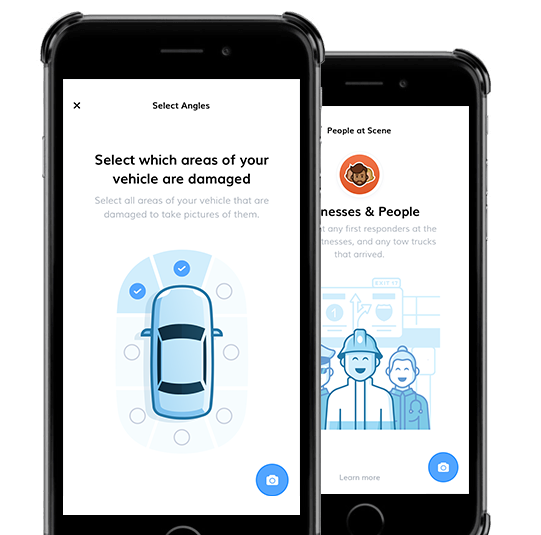 The Future of Underwriting
Telematics
To analyse driving behavior, we define four types of driving behavior score:
Efficiency
The magnitude and duration of events; i.e. the G-force while accelerating or braking.
Anticipation
The anticipation score represents events, such as braking before versus during a turn, coasting versus braking in front of a traffic light, etc.
Phone usage
Related to the number of times a driver uses his phone while driving.
Legalness
Represents the number of speed limit violations.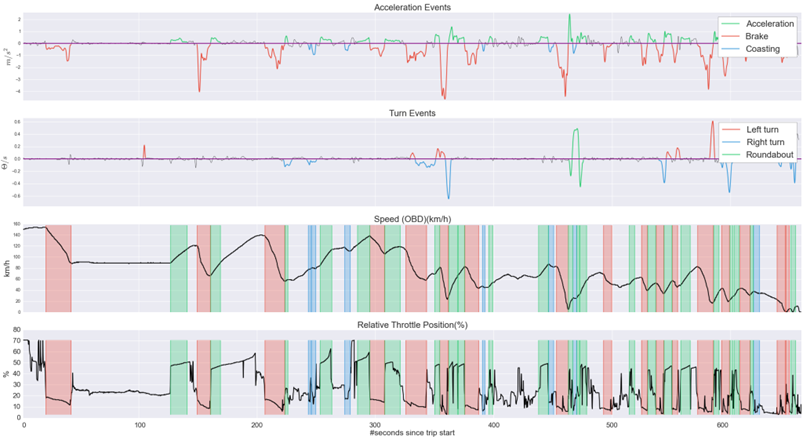 These scores are normalized using a large population of drivers. A higher score is achieved by users that drive more careful than the average driver.
A long History of Successes
Experience Agency Partners Need in Today's World
We've Built Multiple Successful Programs and Technology used Throughout the U.S.
Join Our Team of Independent Insurance Agents